How are womb cleaning performed in a clinic İstanbul?
Womb cleaning procedure and methods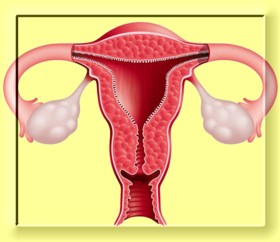 The womb is capable of cleaning itself during normal menses, when it naturally sheds the lining because a fertilized egg has not implanted in the womb. Any tissue left behind after medical abortion, abortion pills use is incapable of "cleaning itself" ie, removing itself. It stays in the womb and is exceeding dangerous. Pain, infection, infertility, hemorrhaging, hysterectomy and death are the after effects of incomplete removal of uterine lining, or placenta, or unborn child.

Complications of Self Medical Abortion, Abortion pills
There is no "quick and easy" abortion. They are bloody, painful, and fraught with complications. Some complications show up right away, some show up later.
An medical abortion, abortion pills, is a major medical procedure. It is not something casual, like giving yourself an enema.You cannot give yourself an abortion any more than you could give yourself mınor procedure or surgery.
If you would try to give yourself an medical abortion, or have it done by some friend or acquaintance or self-styled "family planning doctor", then "cleaning your womb" would be among the least important concerns.
Those few who survive "secret" abortions are typically rendered sterile. So much damage can be done to the vagina that they may never again be able to have sexual relations without great pain. Or they end up with chronic inflammation, infection, bleeding, sterility, and other conditions that persist throughout whatever life remains.
Yes, of course you are frightened. You don't want to have this baby. You can't afford to raise a (or another) child. Being burdened with a child would lead to restrictions and changes in your life that you currently feel are unacceptable.

Womb Cleaning İn İstanbul,
Generally the womb will cleanse itself after a miscarriage or medical abortion, and a D&C should clean it out.
However, this isn't invariably the case. Sometimes it won't happen, for whatever reason. Sometimes there are remains of foetal tissue, or placenta, and if you are bleeding, have pelvic pain or tenderness, or a fever, then go see a doctor.
It is necessary to see a doctor due to the danger of sepsis, which is a life-threatening condition.
Your womb does not need to be cleaned. It contracts back to its normal size and heals by itself, unless there is a tear or an infection.
If you are still bleeding after a week, if there is a nasty smell or big clots coming out, then go back to the doctor. Otherwise just rest, and let your body heal.
In rare cases, one may become septic and have to go see a real doctor to have the decomposing remains of the child removed before septic shock sets in and maternal death occurs.
Of course, there are other complications that can occur, including hemorrhaging and sterilisation.

Womb Cleaning Clinics İn İstanbul,
If the abortion was not successful, you should absolutely go back to the doctor (and do go for a scheduled checkup to check if it was successful), because if you don't you might end up carrying a damaged fetus after all. If abortion pills Cytotec did not work properly, you can only do harm if you try to fix it yourself. So please see a doctor if you think the abortion wasn't successful.
Tg;
womb cleaning prices cost prices in İstanbul turkey
Best safe cheap womb cleanin cleanin hospital clinic İstanbul turkey
womb cleaning pills in istanbul turkey prices fees Cytotec
Women from all over the world choose us
Safe, Pain-Free, confidential outpatient Abortion Care through 10 Weeks
We know the decision to terminate a pregnancy is personal and we can provide patients with a completely private experience.
We regularly see patients from throughout the other parts of the world for a pregnancy termination or abortion care.
We know it can be overwhelming to plan travel or navigate a new city so our staff is available to assist you with coordinating your abortion procedure in istanbul . If you have questions or need assistance getting here,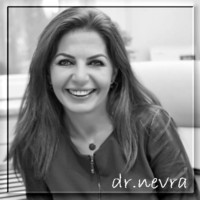 please call or WA message Dr.Nevra at +90 5323540553
Private & Concierge Care
Womb Cleaning Clinic İstanbul, Contact Us

Be Careful!
No name doctors and fake clinics that you might stumble upon on the internet could be a serious risk to your health.
To contact Op.Dr.Nevra Topalismailoglou and talk to her personally to get information on all examinations and procedures message on call +90 532 3540553 on Whatsapp.
Always make contact with your doctor, no matter the speciality, before travelling in for examination and procedures.
We are legal and safe abortion clinic in İstanbul for foreigners and licensed by the Ministry of Health.