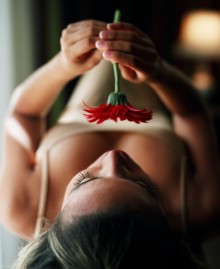 How are abortions performed in a clinic? Abortion procedure and methods

Counselling, ultrasound and a doctor's exam are usually done in the same visit as your abortion, so you'll only need to come to our clinic once.. Feel free to request a female doctor when you call.
The procedure itself takes as little as 5 minutes, but the entire appointment lasts 2 to 3 hours. When you call to book your appointment please be ready to answer the following questions:
◦What date was the first day of your last normal menstrual period? (If you are unsure of the date, an intake counselor can help you)
◦Have you had any previous pregnancies? If yes, were they normal vaginal deliveries or caesarian sections?
◦Have you had any miscarriages?
◦Do you have any allergies?
◦Do you have any reactions to medications, anesthetics or latex?
◦Do you have any health or medical problems?
◦Are you currently on any medications?
Nowadays, an abortion is a surgical procedure in which a doctor removes the embryo (fetus) and placental tissue from the woman's uterus. This is how an abortion is performed:
During the abortion procedure, the woman lies on an examining table with her feet in stirrups.

Ultrasound is performed to determine the gestational stage of a fetus.

Before dilation is initiated, the cervix is examined using a speculum

The physician gradually widens (dilates) the cervix by inserting and removing a series of narrow, tapered rods, each slightly wider in diameter than the last.

The doctor inserts a small, hollow tube which is attached to an aspirator machine (similar to the one dentists use to clear the mouth of saliva). The suction is turned on and the doctor moves the tube back and forth for a short time. When the uterus is empty, the suction is stopped.

The walls of the uterus are then gently scraped with a loop-shaped instrument (curette) to make sure no tissue from the embryo or placenta remains.

An abortion usually takes less than five minutes. Many women feel menstrual-like cramps after the procedure.

We use Manual Vacuum Aspiration Method

...

Manual Vacuum Aspiration

,the safest and best method;

is the medical term for an abortion routinely used up to 10 weeks It is performed in the clinic by a physician who specializes in abortion care and takes less than 5 minutes to complete. Sedation is an option for the aspiration procedure.
An aspiration appointment includes: the ultrasound (sonogram) before and after the ,bloodwork, a review of your health history, giving informed consent, decision-making about as well as learning what to expect during and after the procedure, performing the aspiration, and your in Mitera clinic recovery time.
Dr. Nevra; All of your questions will be answered; all of your options will be explained. The appointment may last anywhere from 1-2 hours.
On the day of procedure, to ensure your comfort at the clinic please observe the following guidelines :
Do not eat or drink for several hours before your appointment

Take a bath or a shower prior to your appointment

Bring an extra pair of underwear

Extra hygiene pads

You should not be driving that day

Do not bring children




How Much is an Abortion? Costs, Insurance, and More, Turkey İstanbul Abortion Cost 2022,2023,2024


In-Office Abortion;
During the first trimester abortions use gentle suction to remove a pregnancy from the uterus. This is also called a vacuum aspiration – MVA- or an aspiration abortion . The in clinic outpatient procedure can cost up to 800 without any insurance coverage.

Be Careful!
No name doctors and fake clinics that you might stumble upon on the internet could be a serious risk to your health.
To contact

our certified gynecologist

Dr.Nevra and talk to her personally to get information on all examinations and procedures message on call +90 532 3540553 on Whatsapp.
Always make contact with your doctor, no matter the speciality, before travelling in for examination and procedures.
We are legal and safe abortion clinic in İstanbul for foreigners and licensed by the Ministry of Health.


Women from all over the world choose us
Safe, Pain-Free, confidential outpatient Abortion Care through 10 Weeks
We know the decision to terminate a pregnancy is personal and we can provide patients with a completely private experience.
We regularly see patients from throughout the other parts of the world for a pregnancy termination or abortion care.
We know it can be overwhelming to plan travel or navigate a new city so our staff is available to assist you with coordinating your abortion procedure in istanbul . If you have questions or need assistance getting here,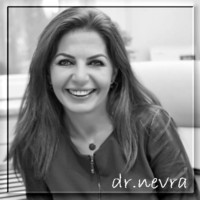 please call or WA message Dr.Nevra at +90 5323540553
Private & Concierge Care