Abortion Reviews, Patient Stories Mitera Clinic İstanbul Turkey Dr.Nevra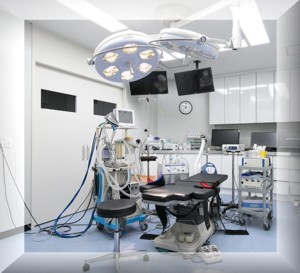 Abortion choices based on 100% authentic reviews. ( verified by ASS )
Review from A.A |
I live and work in Dubai. Recently I found out I am 5 weeks pregnant.I saw online that I could procure abortion pills in Dubai.
I talked with some of my friends and they had similar experiences and the pils did not work!!
I only tried so be couse I had no choise.I used the pillsand had only light cramping but nothing else happened.
It didint work. I dont know wat went wrong, maby they were fake or maby the pills dont work on me.
After waiting a weekon this I asked my friends and 2 of themrecomeded Dr.Nevra in İstanbul .Turkey.I contact her and got a quick response.
This place Mitera Clinic is amazing. Yes I was scared and didn't know what to expect but after meeting Dr.Nevra my experience turn out way better then imagined. It's a busy place but they seem to move as quickly as they can when patience allow them to do there job.
The procedure was so fast and for me painless. Please listen and follow there instructions and I promise you will find no issues.
Thank you Dr.Nevra!!
………
Review from S.A.E |
So I came to the decision to terminate an unwanted pregnancy. I am from London Came to Mitera clinic on February and same day had procedure done although I couldn't remember because of the medication…Safe, easy and painless
This place is amazing! I would def recommend this place to anyone.This place is very busy but has a very efficient system and hard working, patient employees who make sure all the needs of the patients are met in a orderly safe way.
The staff was nice and the Dr Nevra was informative so it was a breeze. Each and every time all my questions were answered and treated I with great care. Thank you Dr. Nevra ….
………
Review from K.H |
I'll start off saying that I was skeptical about getting an manual vacuum aspiration abortion and the whole process. I googled and found this place and read the reviews. Dr. Nevra was also very nice and reassured me that I would be just fine and everything would go well
My whole experience was easy and painless.
I honestly expected it to be a lot worse, but was pleasantly surprised. I would definitely recommend this place and I can't thank theİstanbul Mitera Clinic staff and Dr Nevra for their patience, kindness and overall professionalism.
They make sure you are taken care of and answer any questions you have! Thank y'all so much, and thank you again to the staff that work hard all day everyday with a smile on their face!
………
Review from F.E |
I can honestly say, I've been a patient of his since 2014. I live in Saudi Arabia . I had on July my abortion. She is very knowledgeable and caring.. Dr.Nevra has an awesome team and are very versatile in her office. I love that they are all compassionate and nonjudgmental. Very informative and are very much concerned of your overall health when in his office. The doctor will tell you no if it's not in the best interest of your health and does follow up with you.Everyone was so nice. I love that they give you all the necessary medication to make sure you're comfortable. Me having really bad anxiety the volume helped a lot. By the time the anestheliogist doctor gave me my IV i don't remember anything after that. I did not feel a thing for anyone who is worried about pain...all i really remember is them telling me to move my legs and the rest was blacked out. Next thing i know they were getting me dressed and walking me to the recovery room. The recovery nurse seemed kinda rude and annoyed but i guess you have to be more firm dealing with patients on pain meds who have no idea what's going on lol.
They all take good care of you. She is only one doctor running hes office.I applaud them all hands down. You are the best. If you're having doubts, I hope this review comforts you in your decision. They truly care.
……
Review from N.A |
I live in Iraq. İn my country abortion is illegal and a lot of fake abortion pills
I came here many years ago, came again recently, because I was scared of a abortion pills medicine I used and online saying it can cause defects.
So, I fully trust dr Nevra as I said she did perform procedure when I was young, no issues and believes he has best intention. I wouldn't trust another clinic around in İstanbul.She's knowledgeable and seasoned from experience. I'm currently 9 weeks and my obgyn also confirmed what this dr told me about no issues or risk. I found most all staff to be friendly.
……
Review from B.G|
I am from Qatar and have 3 kids. I didnt want another pregnancy.
I got referred to Doctor nevra from a work friend and contacted her Office Mitera Clinic İstanbul .
Dr Nevra and was very nice and informed me that it would take only 1-3 minutes & she offered me IV sedation which I wanted. It's a very minor tingling feeling when the sedation in put into you, but nothing painful or major at all. After that, i remember closing my eyes and i was out. All I remember after that is waking up to a ddoctor telling me my ride was here and she helped me walk to the car.
You will sleep most likely the rest of the day into the night and they suggest you eat a heavy dinner when you wake up.
There was no pain at all and I have no recollection of the procedure. It has been only 1 day since my procedure and I'm feeling amazing. Still no pain or discomfort and they do send you home with pain meds just in case for cramping.
Excellent service and people. Very caring staff.
……………………………………………………………..