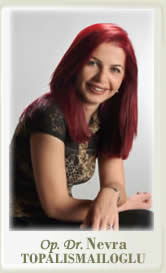 Abortion clinic istanbul Turkey
In my country this procedure is legal until 10 week of pregnancy. We can calculate pregnancy week from the last menstruel period first day. You should know your blood types. And you should come here same day without eating and drinking anything 5 hours before the procedure. The procedure is outpatient and takes 10 minutes in my clinic. You should rest here just 30 minutes. You should stay here at least one night.You can find any hotel in Taksim square or Sisli. You can fınd recommadation adress and map below the page. You can go back your country one day after the procedure.
We use vacuum aspiration method, it's safe and easy.
We can do the abortion procedure for people with non Turkish nationalities .

We are legal and safe abortion clinic in İstanbul for foreigners and licensed by the Ministry of Health.

I can make this procedure everyday except Sunday at Monday through Friday between 4.00-6.30 pm.
at Saturday between 1.00-3.30 pm
Please let me know again,when will you come here
Op.Dr.Nevra Topalismailoglu MD.
Gynecologist


Appointments by phone / Office hours
Telephone hours: Monday through Friday 12:00 – 19:00
Saturday 10:00 – 15:30
Mail - Adress

Dr.Nevra Topalismailoğlu MD

Obstetrics&Gynecology

Halaskargazi cad. Doğançay apt. No 216

34360 Şişli , ( Sisli Square) İstanbul,Turkey

Telephone

+90 532 3540553 / +90 532 2619315 / +90 212 2334647

Fax

+90 212 2245475

E-mail

Mobile & sms & WhatsApp & Viber

+90 532 3540553
7/24 Contact Center : You can contact with me by using e-mail / Whatsapp / Viber 24 hours quite easily and safetly for you.
E-Mail adres miteraclinic@gmail.com
Whatsapp & Viber +90 532 2619315

Clinic Location
Situated in Sisli, Sisli square, the very heart of the booming business and financial district of Istanbul.

Located only 15 km from the city's main international airport-the Istanbul Atatürk Airport - and being also only a walking distance away to all forms of public transport, including the subway line.

Being also in close proximity to the city's most prestigious shopping malls as well as Istanbul's most popular shopping, entertainment and lively nightlife of Taksim Square and Nisantasi.

Hotels: There are a lot of hotels in Sisli area. Nearest hotels ;

Holiday İn Sisli : 20 m
Radisson Blu Sisli : 250 m
Mariott Sisli : 300 m
Taksim Square Hotels Area : 2 km
Airports:
Ataturk İnternational Airport: 15 km
Sabiha Gokcen Airport: 44 km
Sisli Subway Station :0.5 km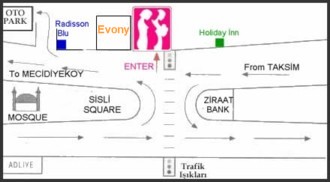 Abortion Clinic İstanbul Turkey Google Map :

View Large Map: Abortion clinic istanbul